Melbourne is home to some of the region's best educational institutions. Your children will be given the opportunity of a lifetime to learn, develop and flourish from kindergarten through to university.
How does Melbourne's education system compare?

Our education system is just one of the reasons we're consistently rated one of the world's most liveable cities. Melbourne was given a perfect score for education from the Economist Intelligence Unit's Global Liveability Survey 2018.
Here are some other facts about Melbourne's education system:

Your children will benefit from more than academic achievement when they study in Australia:
Our healthy environment and lifestyle will help your children maximise their potential
Our varied curriculum will help ensure they learn a diverse range of life skills.
Education system
The education system in Australia consists of three stages:

Kindergarten/preschool: This is a one-to-two year program for children before they start primary school. Kindergarten/preschool is not compulsory in Victoria but it's recommended to help your children develop social, mental and physical skills in preparation for school. Many private schools offer preschool programs as well as primary and secondary education.
Primary school and high school: School is compulsory for children between the ages of six and 15. In their final two years, students complete the Victorian Certificate of Education (VCE) which enables entry to university or other tertiary education. Alternative assessment programs (for example the International Baccalaureate) are also available at some schools.
Tertiary education: Victoria's post-secondary system includes 10 universities, a network of internationally-recognised vocational training institutions known as TAFEs, and hundreds of private colleges and training institutes that offer a diverse range of career skills and qualifications, English language, professional and executive development programs.
For more information about our school system, curriculum, qualifications, teaching methods, and English language support visit study.vic.gov.au.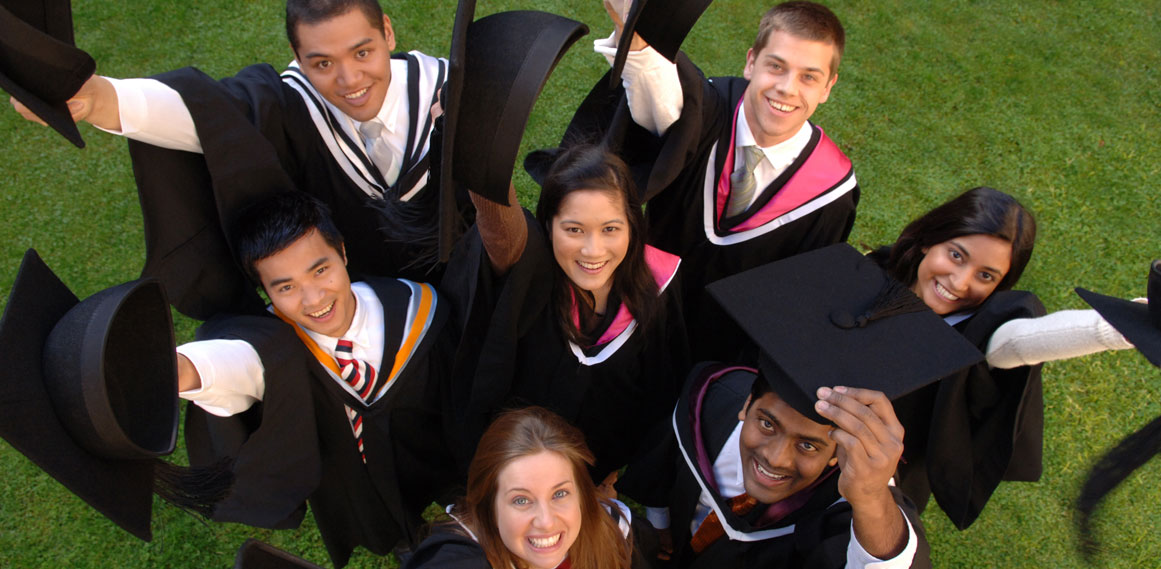 Will you choose public or private education?
You can choose whether to send your children to public or private schools:
| Public schools | Private schools |
| --- | --- |
| Public schools are often known as state schools or government schools. | Private schools are private, non-denominational schools with or without religious association. |
| Government schools are usually co-educational, meaning both boys and girls attend the school. | Some private schools offer single-sex education. |
| Victoria has more than 1500 Government schools. | Victoria has almost 500 catholic schools and over 200 independent schools (private, non-denominational schools with religious association). |
It is legal to home-school children in Victoria but you must register with the Victorian Registrations and Qualification Authority.
Tips to successfully transition your children to a new school
Learning English
Learning English is a big advantage for new migrants. With highly qualified and trained teachers throughout Victoria, your children will learn English quickly in our schools. Many schools provide intensive language training and other support to prepare students from non-English speaking backgrounds for the school curriculum.
Student support services
Most schools offer a range of support services to help your children settle into their new school, including:
peer-support programs (also known as 'buddy' systems) where a senior student acts as a role model for support/advice to the new, younger student
access to welfare and wellbeing counsellors and career counsellors (in high schools)
support programs for children with learning difficulties or needing specific assistance.
Making new friends
New students quickly feel at home in Melbourne's public and private schools. Our schools are multicultural and welcoming with many ways for both you and your children to make new friends:
many schools have programs and staff in place to help new students settle in (you can ask school representatives about these opportunities)
extra-curricular activities (for example school sporting groups) often help students and parents to meet other families and make friends
other school events often help parents make helpful new contacts and friends.
Useful websites
There are a lot of resources to help you find the best schools in Melbourne:
Please note: The information, services and views expressed that may appear on any linked websites are not necessarily endorsed by the Skilled and Business Migration Program and the Victorian Government. It is recommended that you make your own enquiries as to the appropriateness and suitability of the information on this site for your particular circumstances.