Back
EOI and/or ROI status update
The Victorian skilled nominated visa program has changed its policies and nomination criteria to respond to the challenges posed by the coronavirus pandemic and is focused on Victoria's economic recovery. We have a limited number of visa nomination places available and our skilled visa programs are highly selective and targeted.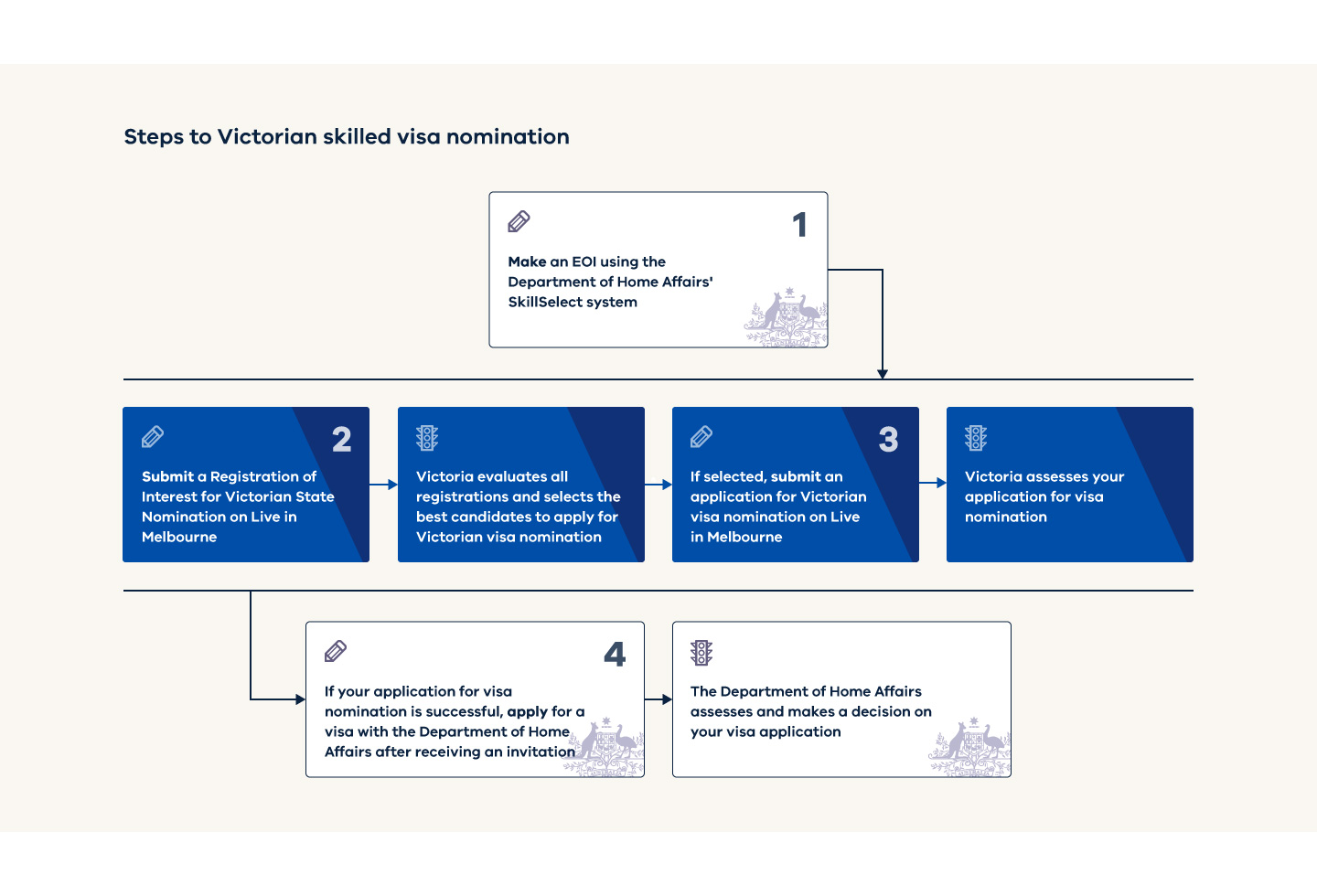 Registering your interest
To be eligible, please make a new or amend your Expression of Interest (EOI) in SkillSelect and then submit your Registration of Interest for Victorian State Visa Nomination via the Live in Melbourne website. We require you to submit your EOI before submitting your Registration of Interest.
Please be advised, candidates are considered against other skilled candidates who have registered their interest in Victorian visa nomination. Nomination places are limited, and as such this process is highly competitive.
We notify all applicants if they have been selected to apply for Victorian nomination by the email address provided in the Live in Melbourne account. If your ROI has not been selected by the Victorian government to apply for nomination, it will remain under consideration for the remainder of the 2020-21 program year.
Further information is available at Registration of Interest for Victorian State Visa Nomination.